Hyundai Used Car Dealers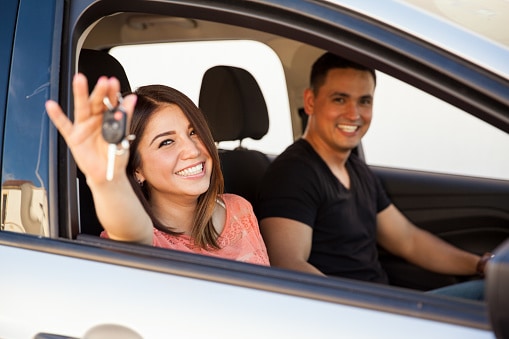 Trying to find used cars in Maumee, Ohio will no longer be a challenge when you come to the Hyundai used car dealers of Taylor Hyundai. At Taylor Hyundai of Toledo, we have a wide selection of
used cars near Maumee, Ohio
, not to mention Hyudani financing offers available. With Hyundai finance deals available, the used car you want with a payment you can afford is within reach! Maumee used cars, trucks, vans, and SUVs can all be found at Taylor Hyundai of Toledo, so you should easily find the right vehicle for you. So, come to your Taylor Hyundai used car dealers today to browse through our selection of used cars near Maumee, Ohio.
Hyundai Financing Offers
Taylor's Hyundai used cars dealers offer competitive prices, and Hyundai finance deals to keep the car you want within your budget. We make it affordable to shop for used cars near Maumee, Ohio, no matter your budget or lifestyle. We provide many convenient online shopping resources. Find our broad selection of used cars near Maumee, Ohio, for sale on our easy to navigate website. Also, utilize the payment calculator, fill out a secure credit application, and check out any Hyundai financing offers available. You can do this all in the privacy of your own home. Shop with Taylor Hyundai of Toledo for the best buying experience ever.
Maumee Used Cars
When it comes to finding Maumee used cars for sale, your options may seem daunting because of the overwhelming options out there. However, Taylor Hyundai used cars dealership is here to help you find the used car that works best for you. We will ask the important questions to get you closer to finding the Maumee used cars so you can narrow down your search. We will then show you that selection of Maumee used cars for sale so you can view them and decide which you would like to take on a test drive.
Hyundai Finance
Check out the used cars near Maumee, Ohio, with the features you will surely enjoy while out on your drive. With many options to love on these used cars for sale, you can get back out on the road in the vehicle that was meant for you. Don't forget to ask about the Hyundai Finance deals that are available on our used cars for sale. With our ultimate selection of used cars for sale near Maumee, Ohio, we have competitive rates through Hyundai Finance to keep the vehicle you love within your set budget. Quit struggling while trying to find a used car that meets your personal needs as well as your financial needs and come to Taylor Hyundai of Toledo, where we have your best interest at heart. You can give Taylor Hyundai of Toledo a call at 533-281-5660. Or, find Taylor Hyundai of Toledo located at 6200 W. Central Ave in Toledo OH 43615. We can't wait to help you in your journey to find the vehicle that works best for all of your needs.