Used Hyundai Near Me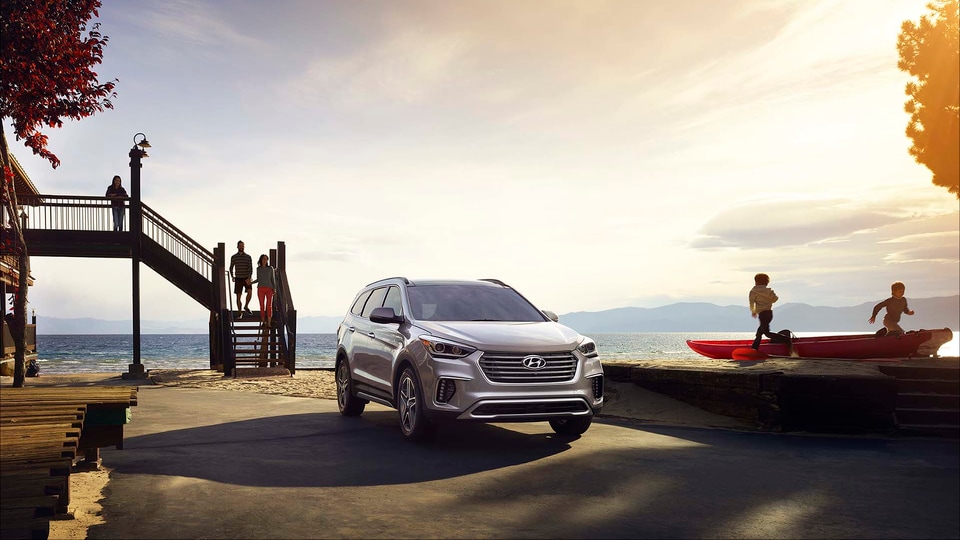 Whether you are looking for cars for sale in the Maumee or Toledo, Ohio area, you can count on the Hyundai dealer near you Taylor Hyundai of Toledo to have a large selection of cars for sale. Here at Taylor Hyundai of Toledo, we have everything from new Hyundai Sonata's for sale, to used Hyundai Santa Fe's and everything in between. That is because our team knows how difficult it can be to find a vehicle that fits your wants and needs. This is also why at this Hyundai dealership near you, we also have a team of friendly and knowledgeable people we are happy to answer any questions you may have about our new and used cars for sale. We won't make you feel pressured to buy a vehicle you do not love and are happy to take as long as you need to find the perfect Hyundai for you. When it comes to Maumee car dealers, Taylor Hyundai of Toledo wants you to drive away in a new or used car that fits your wants and needs.
Whether you are looking for the specific Hyundai Accent, trim level, or want a specific Hyundai Santa Fe color. Our team will do what it takes to make sure you drive away in a new or used car you love. On top of all of that at this Hyundai dealer near Maumee, OH, we also want to be your go to for Hyundai financial services and Hyundai service needs. This is why we make sure our team of people in every aspect of our dealership are up to date on all things Hyundai. If you are searching for Maumee used car dealers, then you will not want to miss out on the selection we have to offer here at Taylor Hyundai of Toledo. Not only do we offer a variety of used Hyundai for sale, but you can also find many non-Hyundai brand vehicles as well. If, however, you are in search of a used Hyundai near you, we offer everything from used Hyundai SUVs and used Hyundai cars for sale here in Toledo, Ohio.
Looking for the perfect used SUV for sale, then check out the many used Santa Fe SUVs for sale we have to offer. The Hyundai Santa Fe is the perfect answer for anyone looking for ample cargo space and fuel efficiency. Plus, the Hyundai Santa Fe sport gives you that extra bit of speed and power you have been searching for. If you are looking for used cars for sale near you that offer all the latest technology features, then you will not want to miss out on the selection of used Hyundai Elantra for sale. With features such as a built in back up camera, turn by turn navigation, and more, this used Hyundai is full of can't miss technology. No matter what it is you are looking for, you can find it here at Taylor Hyundai of Toledo. Plus, once you have found the used Hyundai of your dreams, taking the next step is easy with our in house Hyundai motor financial center. Where our team will walk you through each step of the financing process and will answer any questions or concerns you may have. So when you are looking for a used car for sale near you, give us a call or head to Taylor Hyundai of Toledo at 6200 West Central Ave Toledo, OH 43615.