Hyundai SUVs For Sale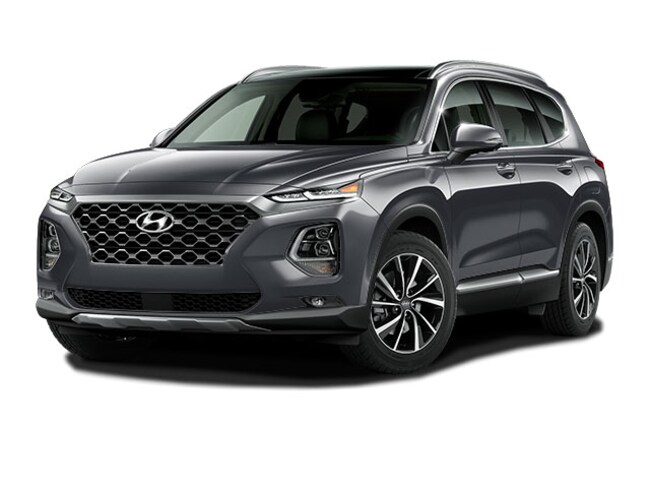 Have you been looking for a large selection of new and used cars for sale near you but are not sure where to start your search? Wanting to find a Hyundai dealer near you with a variety of Hyundai SUVs for sale? If so then you need to come to your local Hyundai dealership in Ohio Taylor Hyundai Toledo and see one of the many new and used cars trucks and SUVs for sale. Here at Taylor Hyundai Toledo you can find everything from Hyundai cars for sale, to Hyundai SUVs for sale and everything in between. Not only that, but at this Car dealer in Toledo, OH has a team of friendly and knowledgeable people. Our team is happy to answer any and all questions you may have about one of the many new and used cars for sale. That includes questions about one of the many Hyundai s for sale here in Toledo, OH, like the all new Hyundai Santa Fe for sale.
This Hyundai for sale comes with many features both inside and out that you will not want to miss. This Hyundai SUV for sale comes with heated leather seats, and a leather wrapped steering wheel. On top of that, the Hyundai Santa Fe also features a built-in backup camera with color coded grid lines. Now getting into and out of even the smallest of spots and parallel parking will be a breeze. This SUV for sale also comes with a premium sound system and an Mp3 compatible radio that is ideal for listening to all of your favorite music. Keep the peace in this Hyundai for sale when it comes to the temperature with multi-zone climate controls. Now you and your passenger can be at the ideal temperature. The Hyundai Santa Fe features a built in turn by turn navigation system, so you never have to deal with using an old and outdated GPS system.
This Hyundai SUV also comes with a remote and push-button start now; you will never have to dig through your bags and pockets in an attempt to find your keys. Plus, now you will not have to run out into the cold this winter to warm up your cars. Are you someone who is always sharing their car, and having people move your seat and mirrors? If so, then you will love the Hyundai Santa Fe memory seating feature, program your perfect settings for your steering wheel, mirrors, and seat. Other can't miss features included with this Hyundai for sale in Toledo, OH are a tire pressure monitoring system, wireless cell phone hookup, and integrated turn signal mirrors. Come to the Hyundai dealership near you and see the all new Hyundai Santa Fe for sale and even take it for a test drive. If a Hyundai SUV for sale is not what you are after, come and see one of the many other new and used cars for sale we have to offer here at Taylor Hyundai of Toledo. When you are looking for Hyundai dealerships near Toledo, OH head to Taylor Hyundai Toledo at 6200 West Central Ave Toledo, OH 43615.