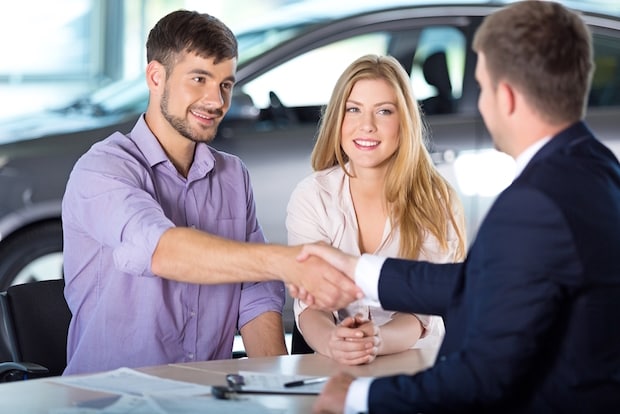 Looking for a new or used Hyundai? Look no further than Taylor Hyundai of Toledo. While we are a small dealership, we offer a full lineup of new Hyundai vehicles that are sure to fulfill your unique needs. What makes our Toledo Hyundai dealership great is our knowledgeable staff who are dedicated and will work with you to put you behind the wheel of the vehicle you want, at an affordable price. When you come to us, you'll also be pleased to find an excellent selection of pre-owned Hyundai models in addition to a team readily waiting to assist you. No matter what kind of car you need to fit your lifestyle and budget, we'll work with you to find it. We're a small, customer-focused team that loves to help local drivers find their ideal on-the-road experience.
It's easy to jump to the conclusion that shopping for a new or used Hyundai Accent or Sonata can be overwhelming, but it doesn't have to be with our individual-focused staff. Our friendly, honest professionals are available to answer all of your questions, but also give you the space to check out each Hyundai model for yourself.
Buy From Our Toledo Hyundai Dealer to Support A Neighborhood Business
When you buy from our Toledo Hyundai dealership, you're supporting a local business. This means you're supporting your neighbors as we tailor our customer support efforts to meet each drivers' individual needs. We strongly believe in a customer-first approach, and it shows in our reputation. We've been recognized by the Better Business Bureau for our ethics, and listed as a top workplace.
At our dealership, we play host to a full service department. In addition to customer satisfaction, we make convenience a priority to serve you to the best of our ability. We are your one stop shop for all things Hyundai. From tire changes and rotations to axel work to oil changes, if you need it, we've got you covered. We also understand that financing a vehicle can be difficult, so we've hired professionals for our finance department at our Toledo dealership so you can have all of your financial concerns answered.
For more information why you should buy from our Taylor Hyundai of Toledo, contact us at 877-495-4748!